Patient Reviews
See What Our Patients Have to Say About Us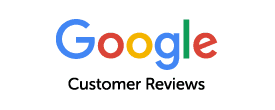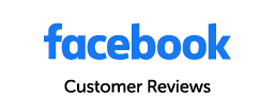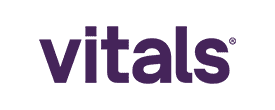 I saw Dr. Richnak almost 2 years ago for severe left hip OA from exercise over-use from 40 years of long distance running and ultra marathoning. I would highly recommend Dr. Richnak and his staff and had a positive experience. His plan of care was 3 injections spaced out on a Monday, Wednesday and Friday. The first injection was prolotherapy, the second harvesting of my own stem cells from my pelvis and with re-injection , and finally platelet rich plasma from blood taken from me. The procedures themselves were minimally painful and no down time. The procedure improved my condition approximately 75% and have been able to maintain it. I have not ben able to run again since the procedures but am able to bike, and hike and have decreased pain and improved mobility and quality of life. Next month, I am going in for a booster of platelet rich plasma to see if I can get over my plateau.
Dr Richnak is very good at explaining the procedure. He takes time to answer any questions you may have. I had a very good experience getting stem cells injected into my knee for osteoarthritis.
Dr Richnak is very good at explaining the procedure. He takes time to answer any questions you may have. I had a very good experience getting stem cells injected into my knee for osteoarthritis. His office staff is very friendly. I recommend him !!!!
Great Experience !!!! Dr Richnak is very good at explaining the procedure. He takes time to answer any questions you may have. I had a very good experience getting stem cells injected into my knee for osteoarthritis and a torn meniscus. I recommend him !!!!!
One week after PRP with Dr. Richnak I could walk up and downstairs with no pain for the first time in 18 months! Today was my first ski on my almost new knees! There was fab new powder at Tahoe Meadows on the Mount Rose Highway calling me. My knees aren't quite ready to snow plow down a steep hill, but just 3 weeks after PRP injections they are so much better than last winter already! Thank you Dr. Richnak for giving me back the life I love!
I had a very good appointment with the doctor. He reviewed my records, did an exam, asked me a number of questions, and allowed me to ask him a number of questions. After all that he had some very good ideas about what my issue with my hip might be, and has referred me for physical therapy. When I really liked is that he listen to my questions And my ideas. I would recommend him to anyone.
Dr. Richnak has been very helpful to me treating pain in my left leg and hip. Very patient, does a thorough exam each time and makes every effort possible to help heal whatever injury you may have.
Dr Richnak is great! Very pleasant and really cares about the patient's well being. I've seen him for my back and hand and has helped me to get to feeling better
I am sure every patient is different but I can tell you from my experience Dr Richnic and his staff are very professional and made my procedure VERY comfortable and Accommodating from the first time I reached out to them to the last day . I am a 63-year-old male who is very active in doing ultra racing Spartans and a lot of gym time and was having some discomfort in my right knee, while I was still able to do my activities I was worried that I would not be able to continue overtime. Since the procedure my knees have felt stronger and I'm able to do things I wasn't prior to the procedure. Like I said everybody situation can be different but for me this has made a huge difference in my lifestyle and I would recommend it if you feel that it's right for you to make an appointment and go check it out.
Dr Richnak and staff are very caring and helpful. The Dr. Takes plenty of time to actually LISTEN to you and address your questions, never dismissing your concerns. He is also very honest about expected results. The stem cell procedure is smooth and efficient. Nurse Tina is a gem. She actually brought in her sound system from home so I could have nice relaxing music during the procedure. She also shopped for crutches for me to use temporarily. I felt I was in good hands with this medical team.
I just spent the week with the great team. Dr, d. Marine and Kristin were great. Wonderful people fabulous care.
Dr Richnak performed a EMG on my legs, a necessary test for me. I would like to congratulate Dr. Richnak in his professionalism, his expertise, a wonderful bedside manner. He at all times during the test made me feel very comfortable and confident. If you like going to a doctor who explains step by step before he does anything and makes it so clear as to why he is doing it, and explains the results , he is the doctor for you. I went in very nervous and left his office feeling very relaxed and glad I went. Thank you Dr. Richnak. Beverly Mcgarr
I would definitely recommend Dr. Richnak! He really takes the time to explain the procedure as well as what is expected. I am so grateful that I found him, and his staff. I would also recommend the procedure. I have had very good results. And I feel the best is yet to come.
Dr Richnak is a wonderful doctor. He will take the time to sit with you discuss what is going on with your condition and create a strategy plan for better health. It is rare in these times to find a doctor who will take the time to really listen and consider what you are experiencing. I found this to be a huge comfort while speaking with Dr Richnak.
Always good to see you Dr. Richnack and I appreciate you for taking the time to think about my symptoms . I've got faith in you !!
I was impressed with Richnak's quick discovery of my specific soft tissue injuries during the initial exam. You can tell that he is very knowledgeable in his field. I was surprised that the platelet injection relieved some of the inflammation above my knee cap immediately following the injection. I would recommend people consider exploring the treatments his facility offers.
Everyone was very helpful and friendly. Dr Richnak took the time to listen to my questions and concerns. Hopefully if I decide to do the platelet therapy it helps
I had my consultation with Dr Richnack for stem cell and platelets injections. Everyone including Dr Richnack was very nice and I was explained about the procedure. I hope to have a good result after the procedure and recovery period and be able to do physical activities without any pain. I will update my review later on after procedure and recovery.
My doctor told me I needed total hip replacement. I wanted to see if stem cell therapy was an option. I sent several emails asking for information and help. Mountain View Rehabilitation center answer my request and I made an appointment to go to to Dr Joel D. Richnack, M.D. After I talked with him I was sure that I wanted to have stem cell therapy for my hips. It has been 8 months already since the procedure. It has been a slow process in my case but with steady improvement. I am sure that with extra time my hips will be just fine. I want to thank every body at this center.
Vacaville Pet Vet Clinic Vacaville Pet Vet Clinic
Dr. Richnak was truly outstanding-listen, responsive, understanding. thorough and current in his field, a truly prefessional. His staff was attentive, sensitive and responsive, a duplication of him.
I went to see Dr Richnak for my back and neck issues. I'm very happy with the outcome. Between him and his physical therapy team my back and neck are doing much better. Thank you Dr Richnak
It wad a fantastic experience. Your help with my shoulder was fantastic. The PT with Carrie was fantastic two. My shoulder is doing fantastic now. I also was surprised that once I got my insurance going and I called you how fast your office got me in. That's why the five star rating from me. Also your work with my mom on her shoulder is fantastic two.
The stem cell procedure performed by Dr. Richnak has given me my active life back by repairing and restoring the physiology within the joint. Now, when I stress my knees by working, running, hiking, dynamic heavy lifting, biking, mobility work, or occasionally carrying a piano into the house, they recover and progressively strengthen as nature intended. Dr. Richnak's measured and honest counsel helped me make the correct decision that has allowed me to rehabilitate my badly injured knees. Wow!!
They were able to get me in sooner than expected. Their office staff, primarily Michelle, were beyond kind and extremely helpful! She made the process to establish care easy. I got caught in road work construction for my first appointment and they were understanding and still fit me in. Dr. Richnak himself is very honest and has good bedside manners. He is extremely knowledgeable in what he does. I highly recommend this office. I should state I am being seen for severe right knee pain-
Joel Ricknak is AWESOME..he is super kind ,treats you with so much respect and he listens plus he never rushes you out. His knowledge in his medical profession is amazing. I 'm beyond grateful that he is my doctor. Kim💞
The doc was an excellent listener and seemed to really care about my pain. The ultrasound was in his office so it was quite efficient in determining my condition. The resultant cortisone shot had effects overnight and I was back on my feet the next day. Thank you doctor ‼️
I had given up hope my shoulder would ever be healed. But after PRP by Dr. Richnek ,even several years later, I am still functioning at 100%
10 months ago I could not walk 10 months ago I could not walk. My left hip was gone; bone on bone, osteoarthritis. My doctor told me..."it's really bad Tami", upon seeing my x-rays. I was in constant pain at the level of 10 and above for over 10 years, if that is possible to understand. I hobbled through my day, working and trying to live. Friends would say that it was painful to watch me try and walk. Doctors and technicians who viewed my x-rays and tests would ask me how I was even hobbling. I was a professional dancer, and athlete who didn't know if my life, or what had been my life was over. Would I even be able to lift my future grandchildren up in my arms? Would I be able to ever sleep a full night or roll over without crying out in pain if I leaned the wrong way? Besides the injury, I was a healthy, vibrant, 57 year old woman, who wanted to keep my body parts, and have a more natural method of healing options if at all possible. I then researched and found Regenexx and Dr. Richnak in Grass Valley, CA. He's better than a good doctor, he's a human being who understands how to communicate details and science and gave me what I needed to make my decision and find personal success and healing. Fast forward to today, 8/21/19, four days ago I returned from a 14 day trip traveling through Mexico City and the Emerald Coast. I have no pain, just discomfort at times with muscles and tendons I am still strengthening. I climbed three pyramids including the Pyramid of the Sun in Teotihuacan, danced a finale with Ballet de Mexico, kayaked the Xochimilco Canals, swam in a lagoon on the Emerald Coast, all with my new tissue growing in my hip. Two months ago I danced the groom/mother dance at my oldest son's wedding. My physical therapist told me yesterday that I have surpassed any goals she could of had for me to achieve. That she never would have believed my hip would have healed this much, or that it was even possible to be and do what I have done, and am still doing. You see, I'm still on the growing season for tissue from the stem cells, my stem cells. I see new results, strength and abilities returning daily. Where hip replacement would have plateaued as to results by now, I keep growing and gaining...new tissue, and more of my life...my quality of life back...heck, a new life. This experience has changed me. I'm a new person, more thankful, more humble, with a greater sense of purpose and ...faith. Good things can happen. They should happen in our lives. Thank you Regenexx and Dr. Richnak. I believe we get what we settle for in life, I'm glad I didn't accept any thing less than the best for my life.
Dr. Richnak was very thorough and explanatory and used the MRI computer images to show the source of my unrelentingly low back pain and ache. He suggested an additional epidural cortisone injection. Admittedly I am apprehensive about it as 6 prior injections were of absolutely no benefit and, in fact, #6 worsened the pain and range of motion. I know it is illogical but I am fearful of becoming an invalid and wheelchair bound. But Dr. Richnak has given me hope of some recovery even if it is not 100%.
It is refreshing to find an M.D. who understands that nutrition and proper exercise are key components of healing and healthy living. Coupled with a safe PRP procedure, Dr. Richnak helped me to avoid bicep tenodesis surgery. After three months I am swinging a golf club again and am grateful!
"Mountain View Rehabilitation and Dr. Joel Richnak are fantastic. The PRP services I've received have really improved my ankles. I'm able to enjoy walking, running, hiking and biking again."
Dr. Richnak has helped my osteoarthritis pain for many years. He is an excellent physician, has specialized training in stem cell and other therapy, and I highly recommend him. Mt. View Rehab has great MDs and physical therapists!
Dr. Richnak is very knowledgeable and caring! Such a pleasure to have his professional services available in our community! So grateful!
Dr. Richnak was very nice and wasn't in a hurry, listened to everything I said and answered all of my questions.
I have been a patient of Dr. Richnak since 1918 for a variety of spine, neck and back issues I am more than satisfied with his medical care and that of his physical therapy staff.
Dr Richnak is Very Professional and Kind. Very understanding of my needs.
Dr. Richnak performed stem cell therapy on both knees. Everything went as expected. Level of care was very good. I trust him and would have him do it again.
Dr. Richnak just performed stem cell therapy on both knees. He was very candid about what to expect and what result was realistic. He answered all my questions and discussed pros and cons of procedure. They were very conscientious and caring. If I had it to do over again, I'd have Dr. Richnak perform stem cell therapy on me again. I trust him.
Dr. Richnak is a good listener. He took time to hear my story and do the appropriate exam. He reassured me that all I needed was some PT. Thank you!
Dr Richnack is a great, kind and knowledgeable doctor. He also has great staff that provide excellent care. I am very happy with my stem cell and PRP injection in my knees and foot. I highly recommend Dr. Richnack.
Dr Richnack is a very caring and knowledgeable doctor. I have had stem cell and PRP injections in my knees and foot and I am very happy with the result. I highly recommend Dr. Richnack and his knowledgeable and kind staff.
Upon referral from a chiropractor, Dr. Bob Morgan, I saw Dr. Jensen at Mountain View Rehab. I couldn't have been happier with his care. He ordered the proper tests to accurately diagnose my severe back injury (MRI and later EMG) and carefully monitored my progress. While it took several months, he was willing to work with me to not undergo any invasive/surgical treatments, even though at one point he thought that was my only option. I was diagnosed in 2014 and I am typing this in 2020 and I am virtually back to doing everything I once did (horseback riding too!), with some minor modifications to avoid further injury. I also have to compliment my physical therapist, Carrie Carter for her dedication to treating me. She is a knowledgeable and compassionate physical therapist. I highly highly recommend this team of medical professionals!
I needed first my right hip replaced and then my left. I went to see Dr Richnak about stem cells instead of hip replacements. After he removed my stem cells and then later that day replaced them in my hips, I was able to walk away for the first time in years without pain. It is nine months later, I walk without pain and as straight as possible for this senior citizen. I have recommended him to many others so they too can enjoy life like I now do. The only draw back for this senior citizen is that Medicare does not yet pay for it. But I would do it again in a heart beat.
If you are in need of stem cell replacement therapy, go to Mountain View Rehabilitation. The staff is fantastic to work with; and gave me great care during the weeklong process. At no time did I ever feel afraid or not know what was going to be happening. From the moment I made the initial contact requesting information on the process, they made sure all my needs were met and questions were answered. Now I have the hard part of letting the knee heal and remodel.
" I first visited Dr. Richnak for a Regenexx consultation in April 2018. I knew I had issues with the cartilage and arthritis in my right knee as a result of a previous meniscus procedure and 35+ years of racquetball. I came to find out that all three of the ligaments in the knee were compromised to one extent or another. I elected to have the procedure in order mitigate the need for a future full knee replacement and to hopefully get back to racquetball. Dr. Richnak provided excellent care from the beginning. He always took as much time as needed to answer my questions related to the procedure, my prognosis, what to expect and what I could do to for a successful outcome. My general quality of life increased week over week as my knee progressed. After four months I returned to the court and I'm able to play at a level that I have not been in the last few years. I would say that the procedure was 100% successful. Hector. A Grass Valley Ca.
Thank you for shepherding my care and your astute observations, thoroughness and the village of experts you put together to help me on my healing journey! Highly recommend
Dr. Richnak has helped my osteoarthritis pain in my back and all fingers/thumbs for many years. He is an excellent physician, has specialized training in stem cell and other therapy, and I highly recommend him. Mt. View Rehab has great MDs and physical therapists!
I had plasma therapy done on my left knee. First round didn't quite do it. Probably my fault from pushing things too soon, too much. Second round seemed have have done the trick. A years later I took on a job as a ski instructor. Really! Which also meant going out with a bunch of professional young punk coworkers and keeping up with them as well as professional trainings, constant snow shoveling and major snow ball fights with my younger students. And the knee... yah, it stayed right there with me! You think maybe I'm impressed? A few pieces of advise. Listen to your repaired joint and keep it active. If you're going to ski it, let the macho thing go and use a metal reinforced brace. And go have a a great time with your new/renewed body part!
I have had my back, knees and elbows treated by Dr. Richnak and Dr. Glaze. I could barely walk a mile with poles 3 years ago due to both knees being worn out. Now I can ski the black diamond runs again and hike. My tennis elbows of 25 years are gone and the scoliosis in my back is now manageable without narcotics or surgery. I feel like Mountain View gave me my life back. Thank you Drs. Richnak and Glaze! I plan on getting my torn rotator cuff done in the next few months as well.
Dr. Richnak is very knowledgeable and caring! Such a pleasure to have his professional services available in our community! So grateful!
Dr. Richnak is very good a diagnosing problems and providing simple exercises and routines to help with the healing process.
Had stem cell replacement on my left knee in August of this year, with great results. Would recommend this procedure and Mountain View Rehabilitation to anyone who has knee, ankle, or shoulder pain.
Dr Richnak has been my been my pain specialist for over 10 years. I have had major reconstructive surgery on my lower spine. I have several other back issues that will be with me for the remainder of my life. Dr. Richnak is compassionate & caring. He continues to work to help me maintain the best quality of life I can achieve. He has been exactly what I needed in a physician as time has gone by. His office staff never forget my name. He & his staff reflect the highest level of professionalism.
I had treatment on my right knee a year ago for a torn maniscus. Back today for same treatment on my left knee. It works!!!
My elbows have a lot of miles on them!! Hair stylist for 30 + years and lifting weights have worn them out. My left elbow is pain free now and my right one is headed in that direction. I was desperate after Cortisone shots, PT and Surgery I thought I had done it all until I found Mountain View Rehabilitation. Thank you Dr. Richnak and staff YOU SAVED ME
This is the only Medical facility I have dealt with recently (and there have been Many) that has done a wonderful job! Every office I've tried to work with has dropped the ball and not followed thru on ANYTHING. Mt. View has done everything they told me they would do!! You have NO idea how much I appreciate that. THANK YOU!!!!
Dr. Richnak is a caring, thorough provider, who discusses options and takes the time to address your concerns. I value his expertise in managing my back and over-all arthritis pain.
I work with the Veteran's Choice program on behalf of TriWest. Shannon was so nice and friendly....I almost forgot to be professional because she was just so lovable. It is another perk to this job in particular.
Diagnosed my problem correctly. His PTs, same office, properly treated my condition. Piriformis syndrome. Successful outcome.