Patient Reviews
See What Our Patients Have to Say About Us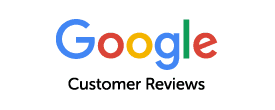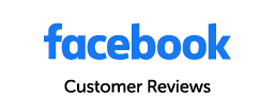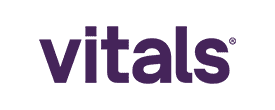 Dr Richnak and staff are very caring and helpful. The Dr. Takes plenty of time to actually LISTEN to you and address your questions, never dismissing your concerns. He is also very honest about expected results. The stem cell procedure is smooth and efficient. Nurse Tina is a gem. She actually brought in her sound system from home so I could have nice relaxing music during the procedure. She also shopped for crutches for me to use temporarily. I felt I was in good hands with this medical team.
I am sure every patient is different but I can tell you from my experience Dr Richnic and his staff are very professional and made my procedure VERY comfortable and Accommodating from the first time I reached out to them to the last day . I am a 63-year-old male who is very active in doing ultra racing Spartans and a lot of gym time and was having some discomfort in my right knee, while I was still able to do my activities I was worried that I would not be able to continue overtime. Since the procedure my knees have felt stronger and I'm able to do things I wasn't prior to the procedure. Like I said everybody situation can be different but for me this has made a huge difference in my lifestyle and I would recommend it if you feel that it's right for you to make an appointment and go check it out.
I would definitely recommend Dr. Richnak! He really takes the time to explain the procedure as well as what is expected. I am so grateful that I found him, and his staff. I would also recommend the procedure. I have had very good results. And I feel the best is yet to come.
I was impressed with Richnak's quick discovery of my specific soft tissue injuries during the initial exam. You can tell that he is very knowledgeable in his field. I was surprised that the platelet injection relieved some of the inflammation above my knee cap immediately following the injection. I would recommend people consider exploring the treatments his facility offers.
Dr. Richnak just performed stem cell therapy on both knees. He was very candid about what to expect and what result was realistic. He answered all my questions and discussed pros and cons of procedure. They were very conscientious and caring. If I had it to do over again, I'd have Dr. Richnak perform stem cell therapy on me again. I trust him.
Dr. Richnak performed stem cell therapy on both knees. Everything went as expected. Level of care was very good. I trust him and would have him do it again.
Dr Richnack is a very caring and knowledgeable doctor. I have had stem cell and PRP injections in my knees and foot and I am very happy with the result. I highly recommend Dr. Richnack and his knowledgeable and kind staff.
My doctor told me I needed total hip replacement. I wanted to see if stem cell therapy was an option. I sent several emails asking for information and help. Mountain View Rehabilitation center answer my request and I made an appointment to go to to Dr Joel D. Richnack, M.D. After I talked with him I was sure that I wanted to have stem cell therapy for my hips. It has been 8 months already since the procedure. It has been a slow process in my case but with steady improvement. I am sure that with extra time my hips will be just fine. I want to thank every body at this center.
Vacaville Pet Vet Clinic Vacaville Pet Vet Clinic
I needed first my right hip replaced and then my left. I went to see Dr Richnak about stem cells instead of hip replacements. After he removed my stem cells and then later that day replaced them in my hips, I was able to walk away for the first time in years without pain. It is nine months later, I walk without pain and as straight as possible for this senior citizen. I have recommended him to many others so they too can enjoy life like I now do. The only draw back for this senior citizen is that Medicare does not yet pay for it. But I would do it again in a heart beat.
" I first visited Dr. Richnak for a Regenexx consultation in April 2018. I knew I had issues with the cartilage and arthritis in my right knee as a result of a previous meniscus procedure and 35+ years of racquetball. I came to find out that all three of the ligaments in the knee were compromised to one extent or another. I elected to have the procedure in order mitigate the need for a future full knee replacement and to hopefully get back to racquetball. Dr. Richnak provided excellent care from the beginning. He always took as much time as needed to answer my questions related to the procedure, my prognosis, what to expect and what I could do to for a successful outcome. My general quality of life increased week over week as my knee progressed. After four months I returned to the court and I'm able to play at a level that I have not been in the last few years. I would say that the procedure was 100% successful. Hector. A Grass Valley Ca.
I had plasma therapy done on my left knee. First round didn't quite do it. Probably my fault from pushing things too soon, too much. Second round seemed have have done the trick. A years later I took on a job as a ski instructor. Really! Which also meant going out with a bunch of professional young punk coworkers and keeping up with them as well as professional trainings, constant snow shoveling and major snow ball fights with my younger students. And the knee... yah, it stayed right there with me! You think maybe I'm impressed? A few pieces of advise. Listen to your repaired joint and keep it active. If you're going to ski it, let the macho thing go and use a metal reinforced brace. And go have a a great time with your new/renewed body part!
I have had my back, knees and elbows treated by Dr. Richnak and Dr. Glaze. I could barely walk a mile with poles 3 years ago due to both knees being worn out. Now I can ski the black diamond runs again and hike. My tennis elbows of 25 years are gone and the scoliosis in my back is now manageable without narcotics or surgery. I feel like Mountain View gave me my life back. Thank you Drs. Richnak and Glaze! I plan on getting my torn rotator cuff done in the next few months as well.
Had stem cell replacement on my left knee in August of this year, with great results. Would recommend this procedure and Mountain View Rehabilitation to anyone who has knee, ankle, or shoulder pain.
My elbows have a lot of miles on them!! Hair stylist for 30 + years and lifting weights have worn them out. My left elbow is pain free now and my right one is headed in that direction. I was desperate after Cortisone shots, PT and Surgery I thought I had done it all until I found Mountain View Rehabilitation. Thank you Dr. Richnak and staff YOU SAVED ME